Partners since 2016; No financial terms disclosed; Builds Medtronic infrastructure on food logging, especially for Sugar.IQ and iPro2; Nutrino working to predict BG responses to food
Medtronic announced that it will acquire Nutrino, the Tel-Aviv-based food app startup. The companies have been partners since ADA 2016, including on food logging integration into Medtronic's Sugar.IQ app (US launch in June) and the iPro2 professional CGM + food photo logging FoodPrint report.
Bringing Nutrino inside of Medtronic quickly builds its internal digital health and food logging infrastructure, especially for future CGM and automated insulin delivery efforts. Nutrino's FoodPrint apps are currently free on Apple iOS and Android. The coolest feature allows users to log food (pictures included) and pairs it with CGM traces. FoodPrint also sorts in-range vs. out-of-range meals, an extremely useful feature for identifying helpful vs. problematic foods.
We've always liked the vision of Nutrino, though have consistently found the standalone iPhone app pretty buggy – it quits and freezes randomly, does not reliably import CGM data from Apple Health or an API, and drains battery. However, the FoodPrint app has a great foundation that can clearly improve (perhaps with more Medtronic investment), and the approach has shades of the awesome Meal Memory to add valuable food context to CGM data. Nutrino has also been working to develop algorithms to predict glycemic responses to food, which would fit nicely into Medtronic analytics for both CGM and closed loop algorithms.
No financial terms were disclosed, though we might ballpark the acquisition price at something above $10 million but less than $50 million. For context, Roche acquired mySugr for ~$80 million in 2017, offering a potential comp – at the time, mySugr's 47-person team was roughly double Nutrino's ~25 employees, and the mySugr app had a much bigger user base (>1 million users) than Nutrino seems to have. (We'd ballpark Nutrino at under 50,000 users, given the number of app reviews and Google Play metrics.) Presumably the price here was material enough that Medtronic had to not disclose it via press release.
This acquisition may also represent some competitive offense – Nutrino has been an app partner for both Abbott's FreeStyle LibreLink (June 2017) and Dexcom's retrospective CGM API platform (September 2017). It's unclear if the Abbott and Dexcom CGM integrations will continue now that Medtronic will own Nutrino. When we asked, Medtronic only told us it will evaluate all of the integrations/pilots and decide whether to continue them. We're also not sure if the existing standalone FoodPrint apps will continue, or if Medtronic will simply integrate the team/platform into its own pipeline.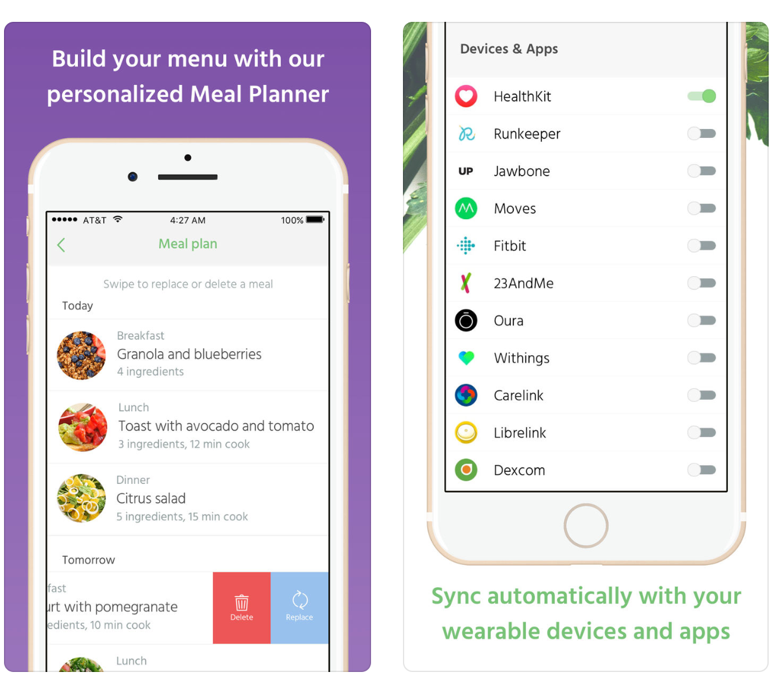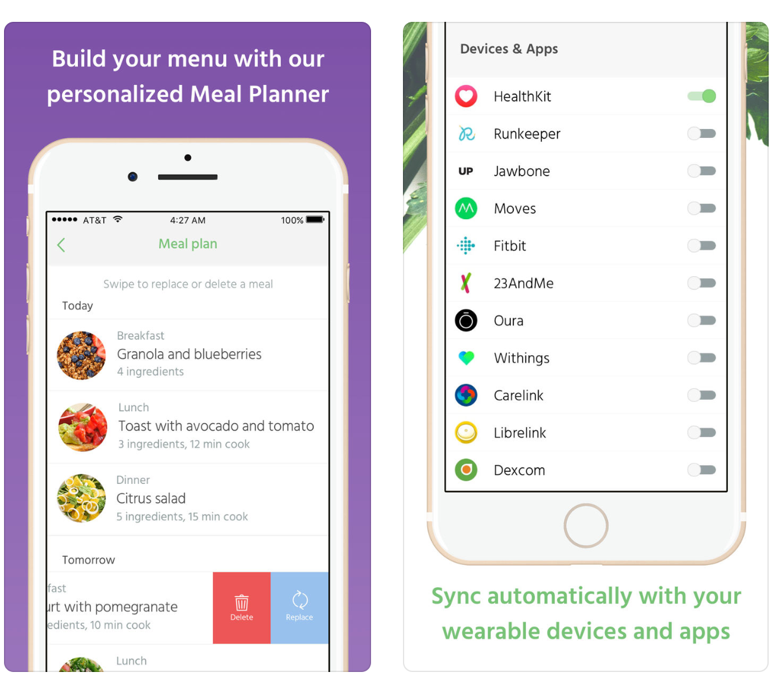 As noted at ADA , the Nutrino/iPro 2 pairs CGM data and meal photos taken in the Medtronic myLog app to give greater context to a professional CGM wear session (see below). Medtronic and Nutrino actually assign a letter grade from "A" through "F" to each meal photo based on the postprandial CGM trend (AUC, time-in-range, average glucose), with the "F" appearing in dark red and "A" in green. On the plus side, we are glad to see photo-based food logging paired with CGM, as this will be a huge driver of behavior change in our view. That said, we're concerned about using glucose values for explicit grades ("F"), especially in a type 2 audience that already feels very judged and stigmatized around food. (See Adam's diaTribe column on this very topic, which has been viewed over 15,000 times.) This is a tricky balance – providing people specific feedback on what meals keep them in range vs. not, but not making users feel like a failure on the negative end (e.g., a page filled with red F's and a finger-wagging provider stating, "what did you eat here?!"). We wonder what is possible with "in range" vs. "out of range" or other ways to non-judgmentally share both positive (Bright Spots!) and negative (Landmines) insights – "Oh wow, I actually have many meals in range, and here are a couple I could improve on…"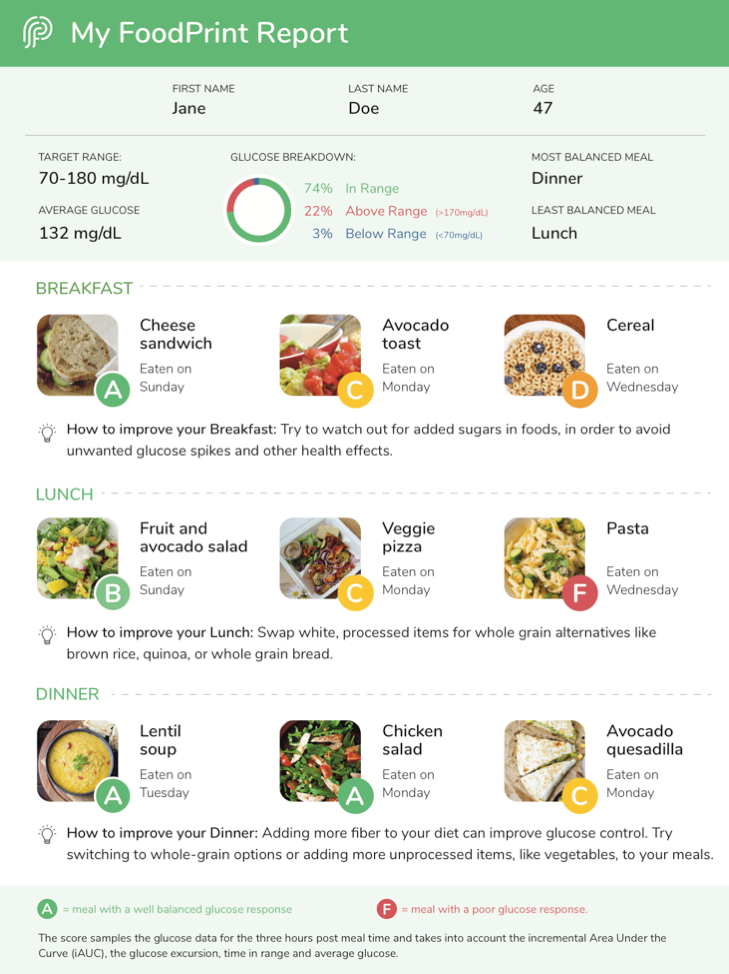 –by Adam Brown and Kelly Close