Continuing the discussion from Please Report TuDiabetes Website Issues:
I also am … less happy with how this is working.

I actually find it, well, infuriating in two ways.
First, simply that it keeps happening. I find that, as you described, I am not able to log into Discourse proper (tudiabetes.org/forum) even though I am (always?) successfully logged in to the WordPress side. It drives me mad that there is nothing I can think of to do when this happens other than grit my teeth and wait it out.
I can't even try to report the problem because I can't get access to Discourse to do so.

I have also noticed that even when things appear to work well for me in one context, say Chrome on my desktop, they continue to fail in another context such as Chrome on my iPad running iOS 8 or even a different browser (Firefox) on my desktop.
And then this happened. Program syntax errors such as the one below in one of the log in/registration PHP modules started getting thrown. Seriously? Syntax errors? I lack words to properly convey my shock.

Parse error: syntax error, unexpected '' (T_ENCAPSED_AND_WHITESPACE), expecting identifier (T_STRING) or variable (T_VARIABLE) or number (T_NUM_STRING) in /home/tudia/public_html/wp-content/plugins/users-ultra-pro/xooclasses/xoo.userultra.register.php on line 741
But what continues to exasperate me the most is the near complete lack of status updates on this situation. When you have an ongoing problem like this, I feel the user community should get at least daily updates. Even if the update is only "it's still broken". At least the update reassures them that something is happening. That someone realizes they are there.
I think I understand why this does not happen. When you are actively working a problem, posting "nothing yet" status seems pointless. It's time wasted that could be spent actually trying to fix the dang thing. However, this completely misses the point that the lack of feedback makes the larger community feel that no one is either aware of their frustration or that no one cares about it.
So … what the hell is going on? Why is this taking so long?
And has anybody bothered to talk to the damn duck about it?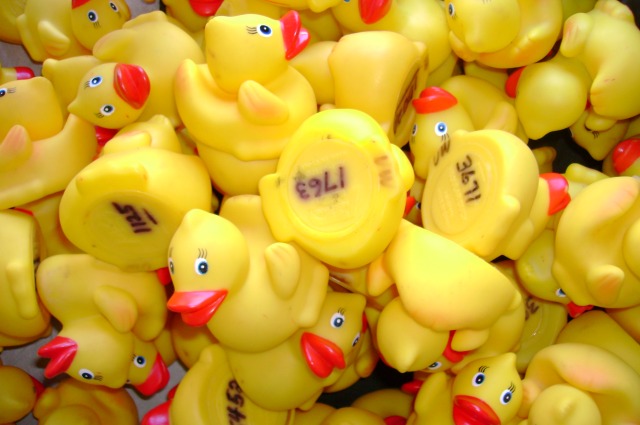 Rubber Duck Problem Solving